5 Meals to Make this Week #14
Week Fourteen! Where've I been?!
Kinda rhymes. Anyway, I've been in Austin. Last week we took an 8-day trip to see my family, our friends, and Chris had a few meetings with his Yoga with Adriene team. So I took last week off of blogging and newslettering. Not a whole lot going on recently anyway. But I'm back to work now and here are 5 meals to make this week!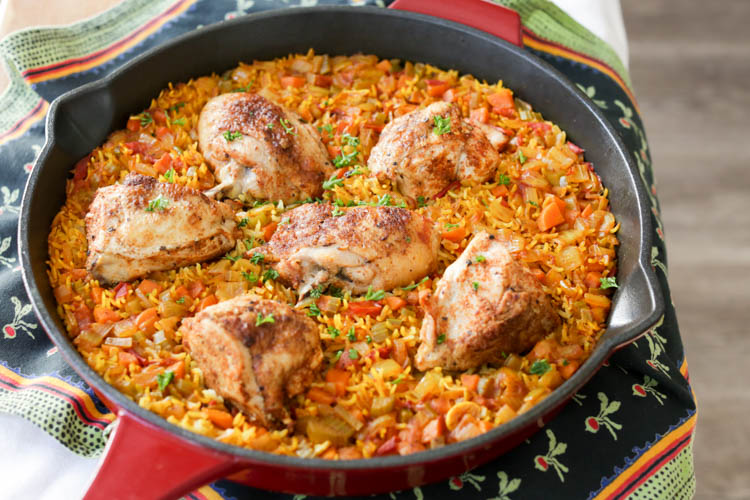 This one-skillet meal is a gorgeous and delicious plan for Sunday night dinner. It takes a little bit of time, but mostly is pretty hands-off so you have more time to stand around and drink a beer and catch up with your family. If you insist 😉 on eating a vegetable with this, try spicy broccoli salad or roasted cabbage.
If you end up with leftover rice, turn it into chorizo fried rice for a quick lunch!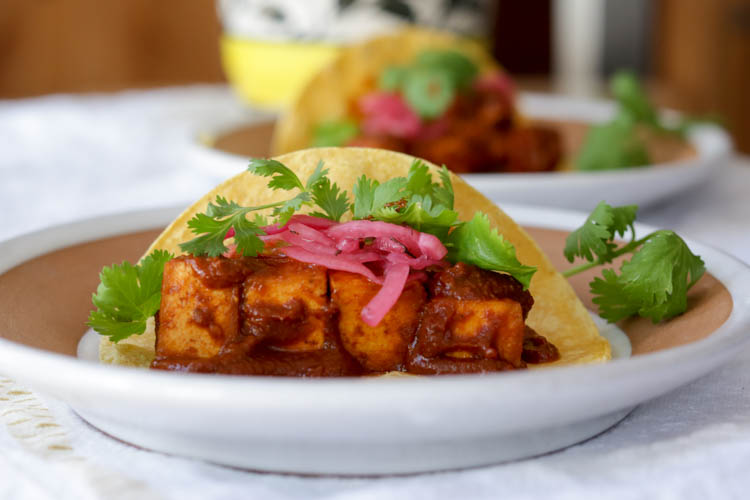 This was an idea that turned out really well. I made a red mole sauce with tomatoes, dried chiles, spices, nuts and a little cocoa; it's slightly spicier and less sweet than jarred mole sauce and I like it a lot more. Then you take that sauce and simmer some fried tofu cubes in it for about 10 minutes. Voila! Serve tacos with pickled red onions on top and a side of spicy peanut coleslaw.
Leftover mole sauce can be refrigerated up to 2 weeks or frozen.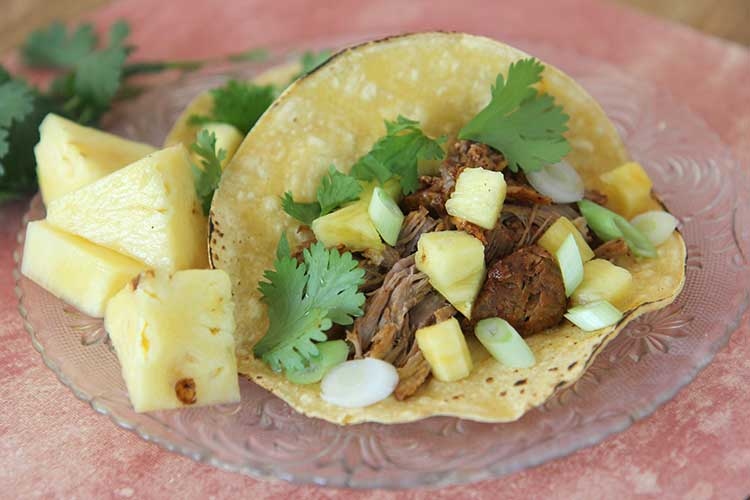 Tacos al Pastor with Peach Tomato Salad
This recipe is an oldie-but-goodie. Pork roast marinated in pineapple juice and spices, then cooked on the grill or the slow-cooker depending on what you want. Shred it up and put it in a corn tortilla with fresh pineapple chunks, onions, cilantro. Serve with a side of peach and tomato salad (seriously do it now while the peaches and tomatoes are in their prime). If you want a starchier side dish, twice-baked sweet potatoes would be delicious.
Leftover pork al pastor can be frozen or turned into a delicious microwaveable burrito for lunch!
Save leftover sweet potatoes to put in a quesadilla later!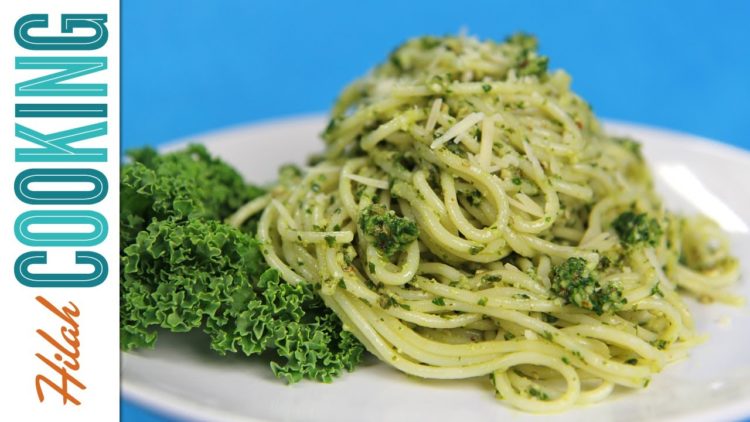 Get all your greens along with your pasta when you make this kale pesto. Combine kale, pecans and Parmesan into a quick, no-cook sauce to serve over spaghetti or linguine. If you want a side dish, this would be excellent with garlic green beans or just a salad. Might I suggest this vegan Caesar salad? I might.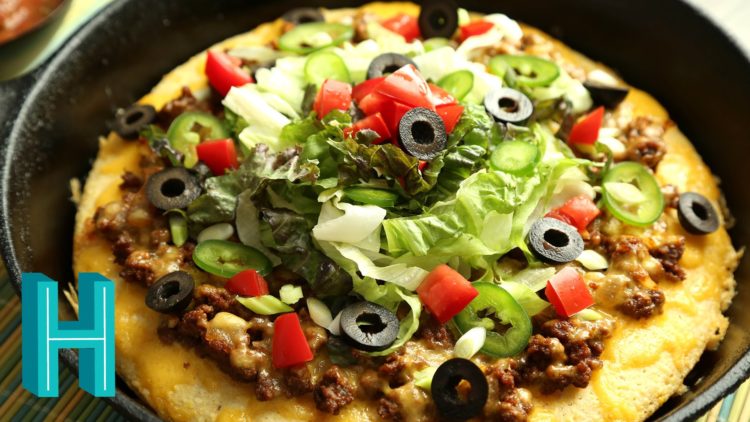 Pizza is always a festive way to end the week and this "taco pizza" is one of the easiest kinds you can make at home. That's partly because it's not really a "pizza" because it uses a quick cornmeal crust. Toss on some beans, taco meat (or leftover pork al pastor!) cheese and vegetables.
Snack!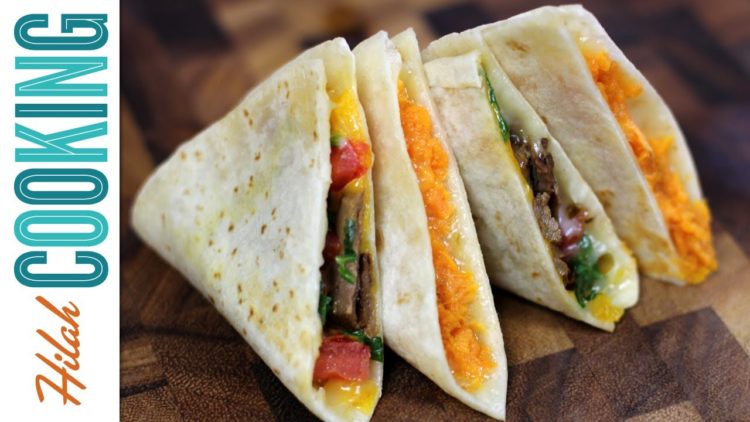 They may hardly be worth mentioning, but quesadillas are one of my favorite — and most versatile — snacks. Did you know you can put anything in one??? You probably did. But did you know that mashed sweet potato and cheese go particularly well together? Try it! Add spinach, pico de gallo, some of those pickled red onions from Monday . . . go for broke. Live it UP.